Welcome to Hotel Kalliohovi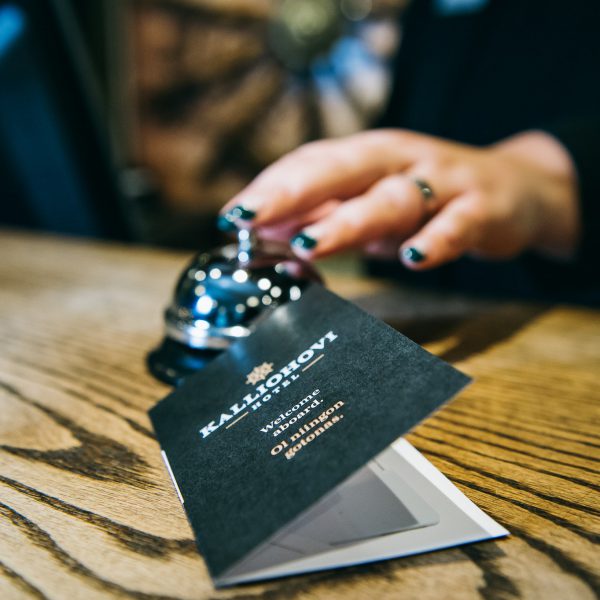 A short walk from Old Rauma's wooden blocks, Hotel Kalliohovi welcomes its guests to the cozy atmosphere of a small inn. In summer, the hotel's courtyard is covered in sunlight and offers a cozy resting place. Dinner at the restaurant Kapteeninhuone, with its marine atmosphere, complements the hotel experience.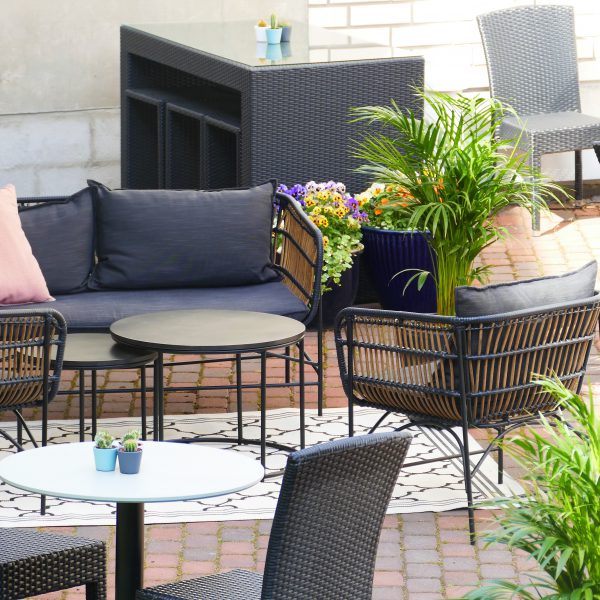 Enjoy our beautiful and sheltered summer terrace! Terrace is open from breakfast until late night.
Our breakfast is served in the marine atmosphere of restaurant Kapteeninhuone. In the mornings, we serve cold and warm breakfast delicacies in our buffet. We will treat you, for example, with warm breads, croissants, cold meats, cheeses, fruit and fresh curd.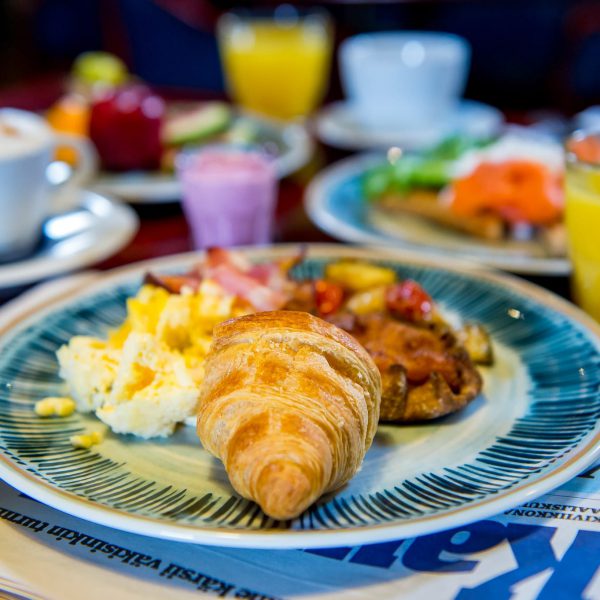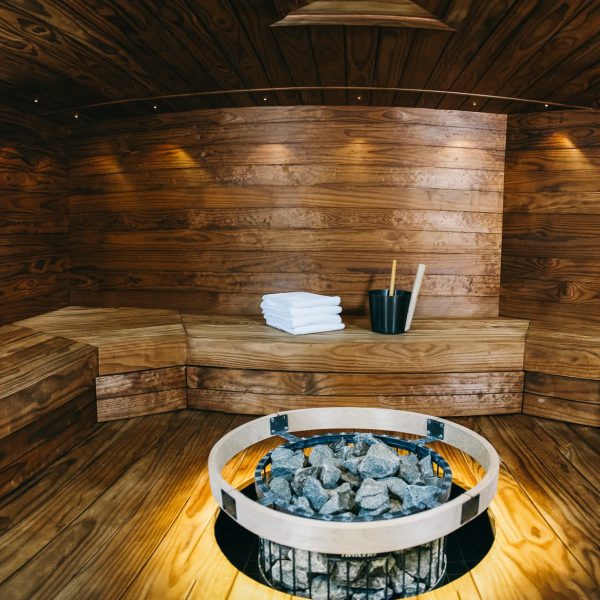 Relax without stress in the heat. Our saunas are heated for our guests every night. After your sauna experience, you are welcome to continue your relaxed evening in our lobby bar.
Our cozy rooms are decorates with warm tones and ship deck parquet floors. Our 46 rooms overlook either the courtyard or a quiet street. Rooms on the street side enjoy views to a hundred-year-old Maritime museum. On the balconies of our Balcony King rooms, you can enjoy a beautiful day on a hanging chair. If you want a bit more pampering, our Captain's Suite has a private sauna, separate living area and wide king size bed.
All our rooms include breakfast, high speed wi-fi access and a relaxing sauna in the evenings.